Jurassic World: Dominion Dominates Fandom Wikis - The Loop
Play Sound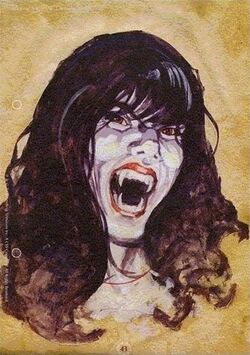 Immortal demons of the night, vampires are
repelled by direct sunlight, crucifixes, garlic
and holy water. Vampires are immune to
witches' powers, but most can be destroyed
with a wooden stake driven through the
chest. The Power of Three, however, is needed
to vanquish a Vampire Queen, an act that will
destroy all of her vampire spawn as well.
Gifted with the ability to transform into
bats, vampires also have the power to change
their victims into vampires instead of killing
them, but this transformation isn't complete
until the new vampire feeds on human blood.